Fantastic news coming from the official BCSC Twitter account today.   We are very pleased that the BCSC indicates they have an "Inquiries Group" that is "here to answer your questions and concerns related to the securities industry".  
We are extremely please that finally someone down at the BCSC has taken the time to appoint this team that will answer the public's questions and alleviate concerns.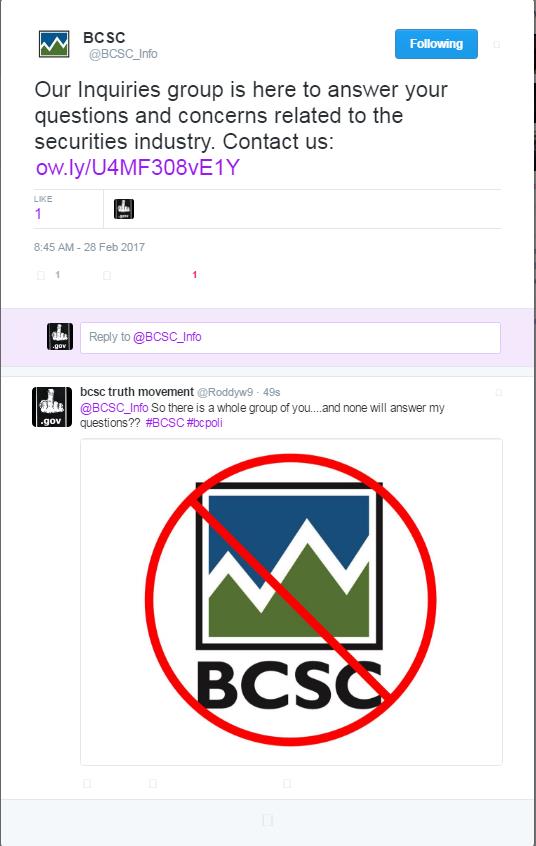 Truly a fantastic day!  I am expecting correspondence from them quickly!  Stay tuned – I will keep you posted!