In a mind-boggling first day of testimony in the highly publicized hearing into Paul Oei – staff for the BCSC brought forward various documents "tracing funds from the trust ledgers of Peschisolido and Co., to the various bank accounts of Canadian Manu, to the personal bank accounts of Oei, among other destinations."
It is so apparent that MP Joe Peschisolido had to have know something was not right – one would think that not too many lawyers would not recognize something was up when they started sending millions of dollars to personal bank accounts?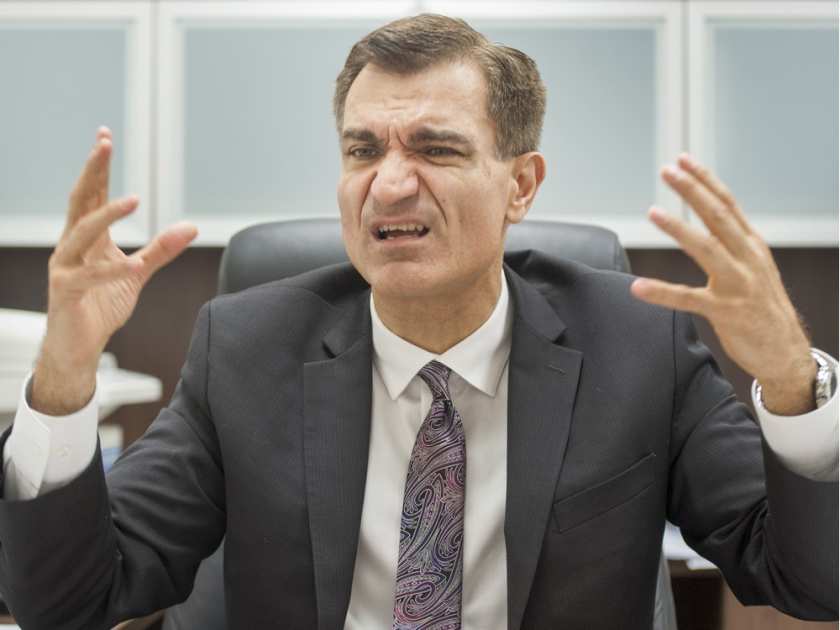 Joe Peschisolido (Source: Vancouver Sun)
Peschisolido is a lawyer that formally had a business practice in Richmond, BC – and is now a big shot Member of Parliament down in Ottawa.   Looking at a October 13, 2016 Vancouver Sun article, we see that Peschisolido seems to flip back and forth between political parties with little to no loyalty to any of them.
Paul Oei's hearing started on April 10, 2017 and is scheduled sporadically over the next 3 weeks.    In day one of the hearing, staff for the BCSC showed investigators discovered several cheques that alerted them something was not right inside the Oei's companies and payments into their respective bank accounts.  The Vancouver Sun writes, "In one example, the panel saw a CIBC cheque that was written to Canadian Manu in the amount of $3 million. Oei told an investigator that the Chinese investor intended $1.5 million of the total to be invested in Cascade, the panel heard. And according to Oei, the investor had intended the remaining $1.5 million "as a gift" for Oei and Oei's wife, the investigator said in testimony Monday."
That's an interesting defense – one in which one would think the Panel of the BCSC has never heard before.   Interesting to see if the BCSC will be able to prove their case?  Even more interesting will be rather or not any legal recourse will head back at Peschisolido and others inside the BC Liberal Party.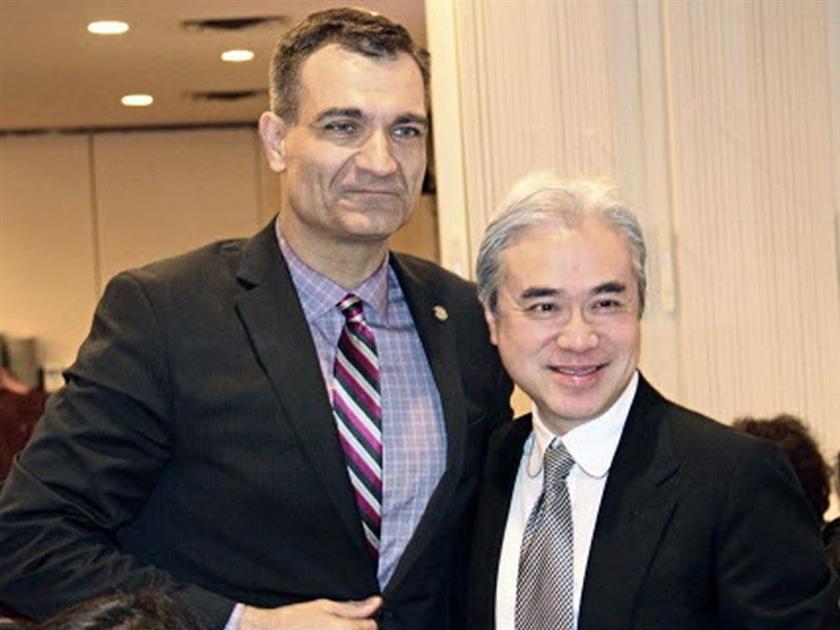 Joe Peschisolido and Paul Oei (Source: Vancouver Sun)
Stay tuned – more to come as always!