In an unbelievable article recently published in the Lethbridge Herald, less than 4% of Canadian men and women are properly registered to sell securities in Canada.   The Small Investor Protection Association ("SIPA") claimed that an astonishing "96 per cent of Canada's 'financial advisors' are evading provision of the their province's securities legislation.   They're not registered as financial 'advisers' offering impartial advice in their clients' best interest." 
The numbers are staggering – the article adds, "With nearly 122,000 Canadian men and women registered to sell securities, the consumers' organization says just 4,076 were legally registered (by September) as an "advising representative" or an "adviser." That "e" is the legal distinction.    All the rest are simply sales "advisors," the report says. They're paid to sell the financial products their employer prefers."
And it seems is doesn't matter what province in Canada you are located.   Nationwide, the report points out, "Seven out of 10 Canadians believe they are working with a financial expert with a legal obligation to look out for their best interests, but many are wrong, and the organization warns it can cost some Canadians half their life savings."
"They can profit from the greater rewards of selling you substandard or higher-fee investments because they are salespersons, not professional advice givers with the agency duty and legal obligation to look out for your best interests."
Also taken from the article, Lethbridge resident Larry Elford, who retired from the investment industry so he could warn the public about its practices, says "no Lethbridge-area investment agents are registered as "advisers."    He has checked in his home city (a city in Southern Alberta with a 2016 population of nearly 100,000 people) and concludes, "there are currently none in Lethbridge area who possess the registration required to call themselves an 'Adviser'".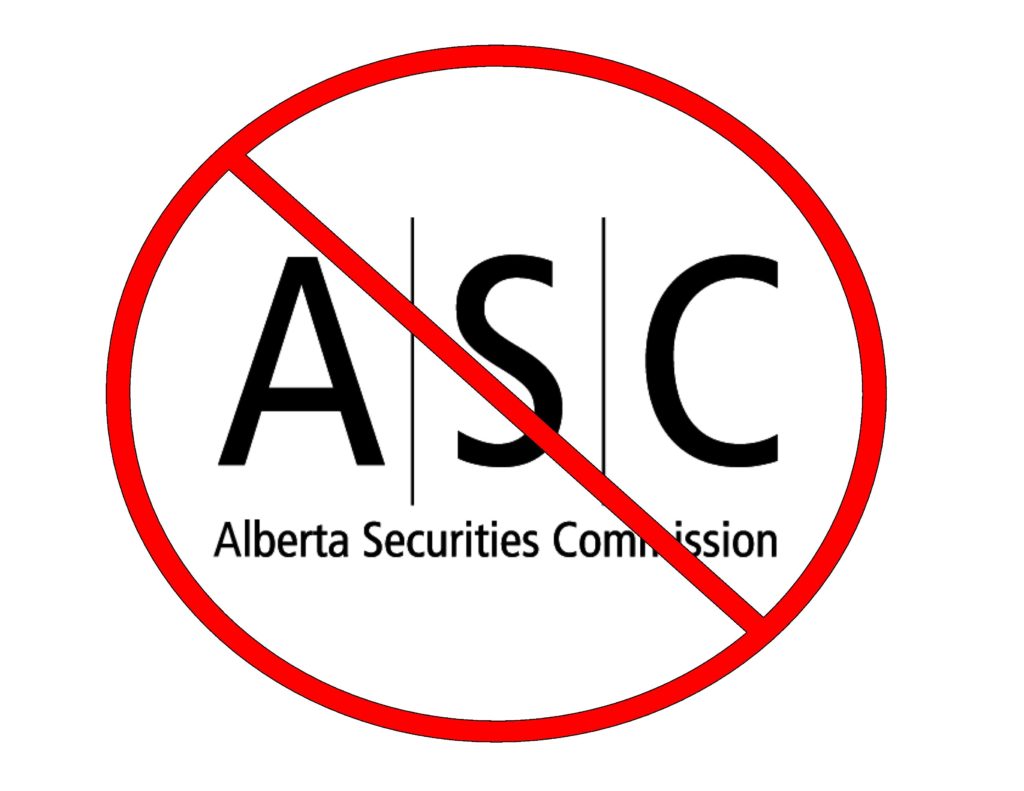 That simple spelling variation, he says, allows them to "remain outside the jurisdiction of Alberta's securities legislation." What's worse, he suggests, "neither the province's securities officials nor the provincial government seem interested in increasing consumer protection for Albertans saving for their retirement. The Alberta Securities Commission is on record of ignoring this violation of Alberta law, in favour of paycheques as high as $700,000 to those at the top of this regulatory agency."
But surely the Government agencies in place to protect the investors are stepping up to the plate to do something about this frightening situation?    According to Elford they are NOT – and they have not been for a very long time.   Again, talking purely of his experience in Alberta, he goes on to state, "And neither the New Democrats nor the Progressive Conservatives saw the need for change, I have spoken to Alberta finance ministers as far back as Shirley McClellan, right up to Joe Ceci of today's government,"  He adds, "Each one has simply taken the stance of not wanting the public to be made aware of these violations of law, as well as violations of Albertan's financial security."
We have questioned this subject previously in this blog – they system is broken and until ELECTED politicians get rid of this double standard in the securities markets Canadians are at risk.    Only citizens of this incredible country are going to be able to change this because it appears the current regiments are NOT interest in protecting investors.
What an joke the Securities Agencies in this country have become – we have to start asking how these people can year after year allow Canadians to lose millions and millions of dollars.    Most of them boldly claim they are self-sufficient and don't rely on tax payers for operational funding.  After collecting fees from transactions of thousands of unregistered financial planners of course they are not – why do they not have to play by the rules?
It is time to start following the money – these agencies are NOT interest in protecting the fine people of this country and it appears collecting fees (money) is placed far ahead in priority.    Shame on them!
Source:  Lethbridge Herald