In a story that keeps unfolding, a Federal Liberal Party member has been named in a lawsuit surrounding the allegations of fraud against Mr, Paul Oei.   In a recent article in the Vancouver Province reporter Sam Cooper now indicates that Federal MP Joe Peschisolido (who before being elected to Parliament in 2015 was a lawyer) represented Oei at the time when the alleged fraud occurred.  And as a result, Peschisolido has been named in the lawsuit filed by former investors indicating Peschisolido was negligent with their funds being held in trust when he released them to Oei.   It is important to note that neither Oei or Peschisolido have had their day in court and the allegations have not yet been proven.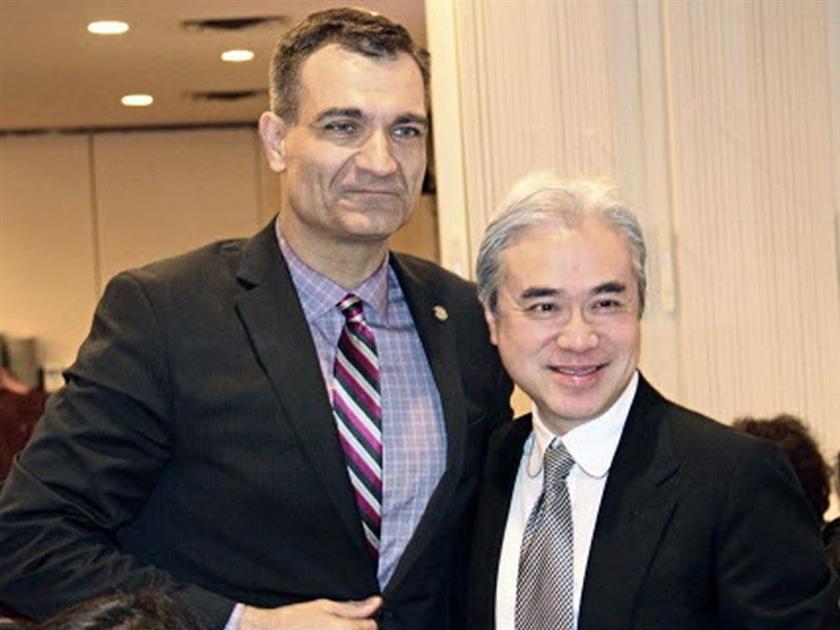 Joe Peschisolido (left) and Paul Oei                                                                       Source:  Facebook/Vancouver Province
According to his website at http://www.pcbslaw.ca,  Peschisolido founded his firm in 2006 (the same year he was called to the bar) with an emphasis on… 1. Asian companies establishing presence in Canada, 2. Buying and selling business in BC Canada,  3. Investing in Canadian companies,  4. Foreign direct investments into BC Canada,  5. BCPNP investment and skill immigration,  6. Corporate Intellectual Property Protection,  and 7. Corporate advisory, commercial transactions, mergers / acquisitions, joint ventures and capital raising. 
Wow, what an interesting area of law to focus on!   And then while you are at it become a elected Member of Parliament.  Could this be a "ONE-STOP SHOP" for all your investment/fundraising needs?  At a glance – Peschisolido reeks from here to high heaven!
As we indicated yesterday – this story is about to explode!!