Talk about egg on your face……
On September 26, 2016, the British Columbia Securities Commission brought allegations of fraud against a prominent Vancouver business man, Paul Oei.  The Vancouver media went immediately to press with the story and displayed a picture of Mr. Oei and his wife they found on the internet.  We assume that the writer of the article (Sam Cooper) went to the internet and googled Mr. Oei's name extensively.
When we googled Mr. Oei's name; one of the first pictures we came across was shocking to say the least.  In the photo of Mr. Oei,  we find local BC Liberal Party MLA John Yap, and none other than "Crooked" Christy Clark with her arm around him….presenting Mr. Oei with some sort of an award at a high-end gala.
Why would Cooper not print this picture of Oei with the Premier Clark and Yap if he really wanted an audience for his story?  The Premier and an MLA in a photo op with an alleged fraudster and this would not be news worthy?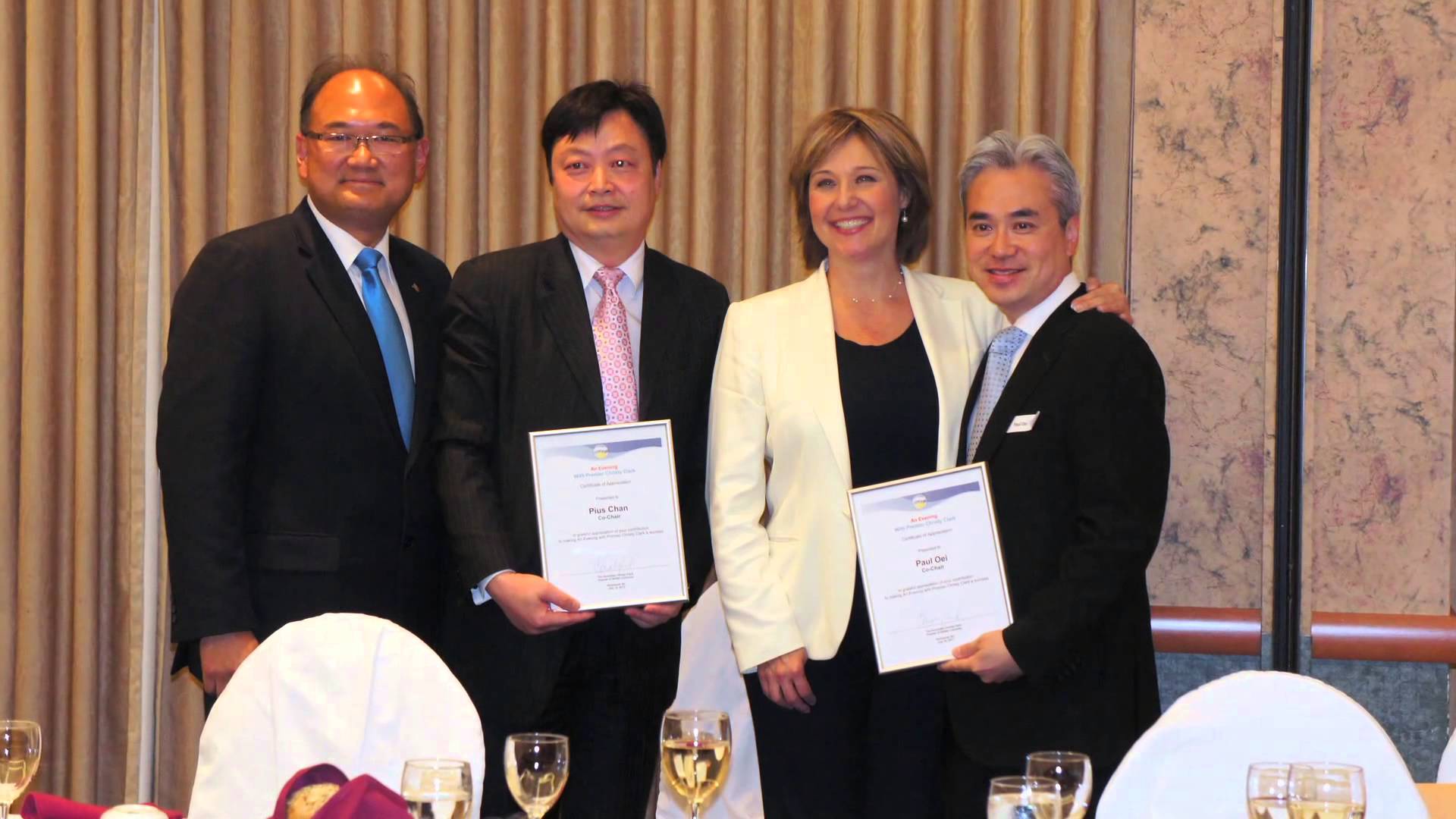 Source: RHF YouTube page
It is alleged Mr. Oei, via one of his corporations, defrauded investors of $6.9 million dollars.  The BCSC is going to set dates for a hearing at a later time.   In a Richmond Hospital Foundation YouTube video (that was deleted today from YouTube) it shows Mr. Oei donating $50,000 to the foundation in 2012.
The fact that the Richmond Hospital Foundation has scrubbed the YouTube video only hours after the BCSC went public with their allegations would suggest they are not willing, ready, or able to stand by this man whether the allegations are accurate or not….and shows they are immediately distancing themselves from him during what will undoubtedly be a very difficult time in his life.
We can only assume that the allegations against Mr. Oei (the specific number of $6.9 million and allegations of money spent on personal items including donations) were investigated much more efficiently (and accurately) by the Commission investigators than in our matter – and we sincerely hope the investigations into Oei was NOT completed by the alleged inept Lead Investigator Liz Chan!!   Otherwise, they are going down a very slippery slope SPECIFICALLY blaming someone for something they may not have done.   Mr. Oei appears to be very well connected in the Vancouver community and will undoubtedly receive support from many – perhaps even Christy Clark and MLA John Yap – as he mounts his defense.
UPDATE: As at 11:00PM 27/09/2016
Surprisingly….Reporter Sam Cooper has NOW made the connection between Oei and Christy Clark and MLA John Yap with a very damning update to his original story.   Judging from the picture in his update, it would appear Premier Christy Clark very much appreciated Mr. Oei's generous donations….just look at that million dollar smile!
This story is about to explode on the BC Liberals!  Just think of how ironic this is –  BC Leader Christy Clark appoints personnel at the BCSC who in turn appoint Staff to investigate alleged fraudsters who in turn show up at her fundraisers to give her money?   Truly mind-blowing!
Source:  MLA John Yap Twitter account/Vancouver Sun