Spineless BCSC Litigator Olubode Fagbamiye continues to prove he is one of the biggest cowards working at the British Columbia Securities Commission as he repeatedly refuses to respond to our questions regarding his very unprofessional conduct while working on our matter…..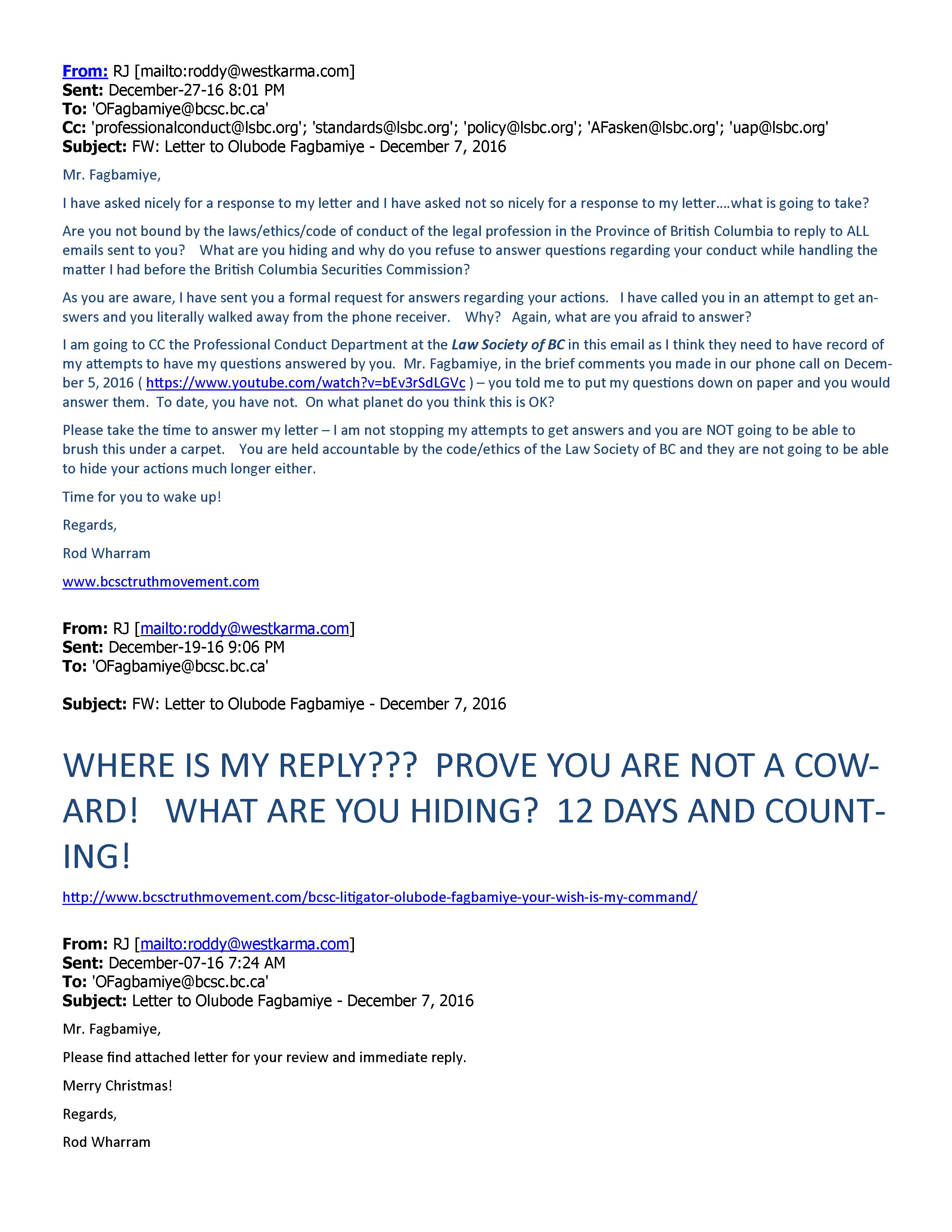 My goodness Mr Fagbamiye – on what planet do you think your actions are OK?   How can you repeatedly hide behind those walls in your office?    Do you not have any desire whatsoever to stand behind the work you completed on behalf of your employer?   How can you possibly feel good about yourself when you think of your actions – both back in 2014 and today?
Never was it my intention but searching  your name (on the internet) now leads directly to negative results from this blog – are you not ashamed of being called a coward in public?  Your family must be so proud of you!
Only you can stop this – pull your head out of the sand and answer me!   What are you hiding?