Again, we have reached out to the Chair of the BCSC (alleging wrong doing of her Staff) and she will not respond!
Neglecting her JOB is something we hope is remembered the next time her $500,000 per year salary is renewed by the BC government!  Ignoring emails questioning her Staff has been going on for months.   What kind of a boss does not (at least) defend her Staff?   She has literally left them out to dry!   It appears Ms Leong only cares about her own agenda down on Georgia Street.    Shame on her!
You can say what you want about me but at least I would have defended my Staff against allegations of wrong-doing (if I truly believed they were false allegations).
We feel it is time she comes out of the little hole she is hiding in and deal with the many questions she is facing regarding the actions of her Staff!
letter-to-brenda-leong-september-9-2016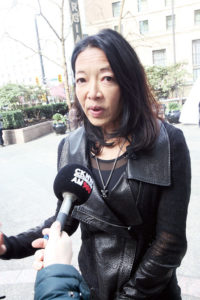 BCSC'S CHAIR BRENDA LEONG
Source: Chen Zhiqiang