At the conclusion of the hearing, the Panel Chair instructed both parties to complete Written Submission on Liability.  These documents argued the points brought up during the hearing and gave the parties the ability to prove (or disprove) the allegations brought forward in the Notice of Hearing.
One of the key documents involved in the hearing was the Offering Memorandum(s) ("OM's") used by the Respondents to raise capital.  For those that invested with the Respondents, you will remember this document as one you were given at the time you invested.    The BCSC (and other securities jurisdictions) allow an OM Exemption when raising capital in the securities market.
On May 16, 2014, the Respondents received the Executive Directors Submissions on Liability and began reviewing the points brought forward by Staff.  We read them from cover to cover a couple of different times and soon noticed something very particular….
Unfortunately, at paragraph #10 of their submissions, Staff resorted to physically changing the appearance of the document.   We feel they did this to suite their theory (and main allegation) that the Respondents did not forward the MAJORITY of the funds to the Developer.   This was the big $5.45 million fraud allegation that was ultimately dismissed by the Panel.   Let's take a look at paragraph #10 as it appears in their submissions….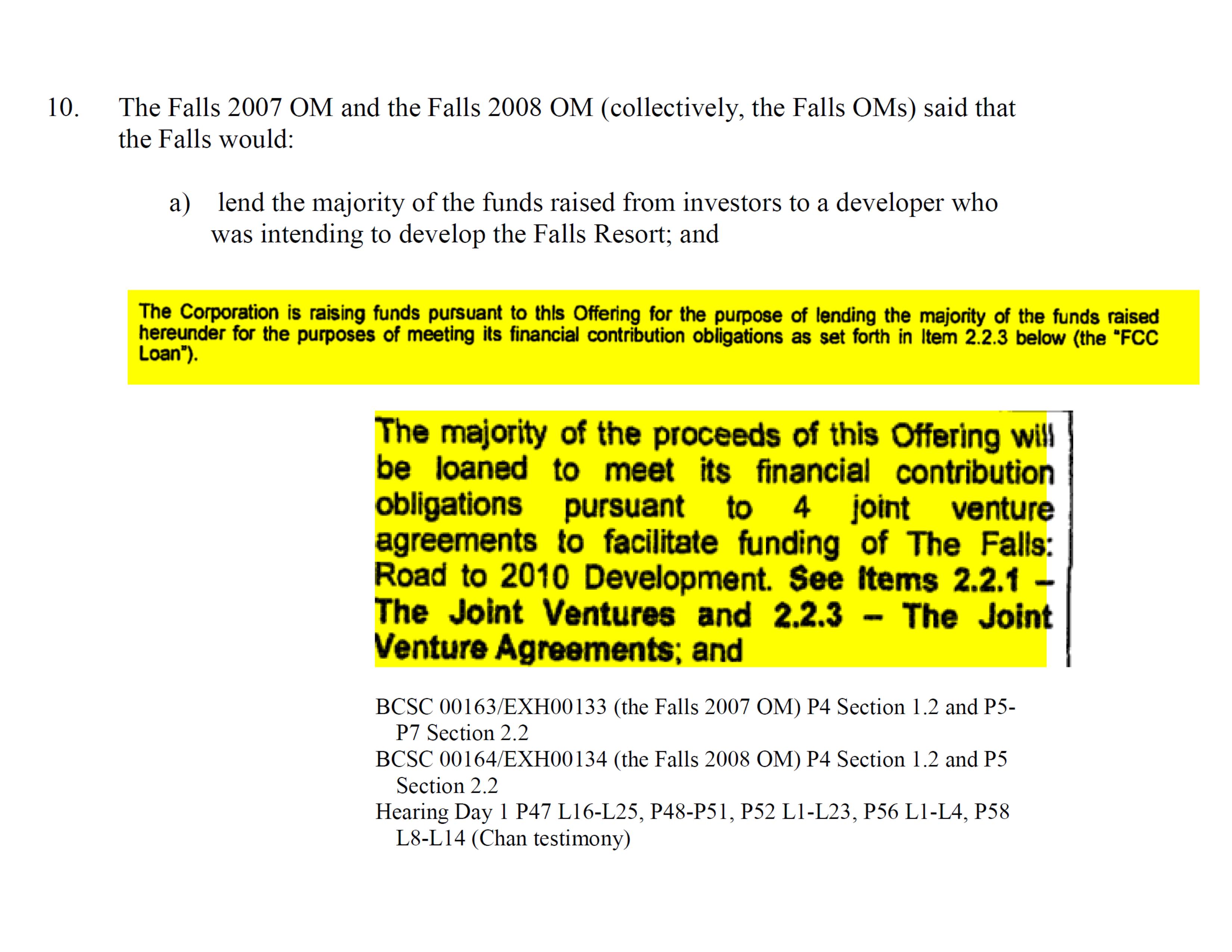 And now, for those of you that don't have the FCC or DCF Offering Memorandums in front of you, this is how the document looked – keep in mind this document was relied upon at all times to raise capital for the projects, and Staff were suppose to have the onus of proving the case as alleged in the Notice of Hearing: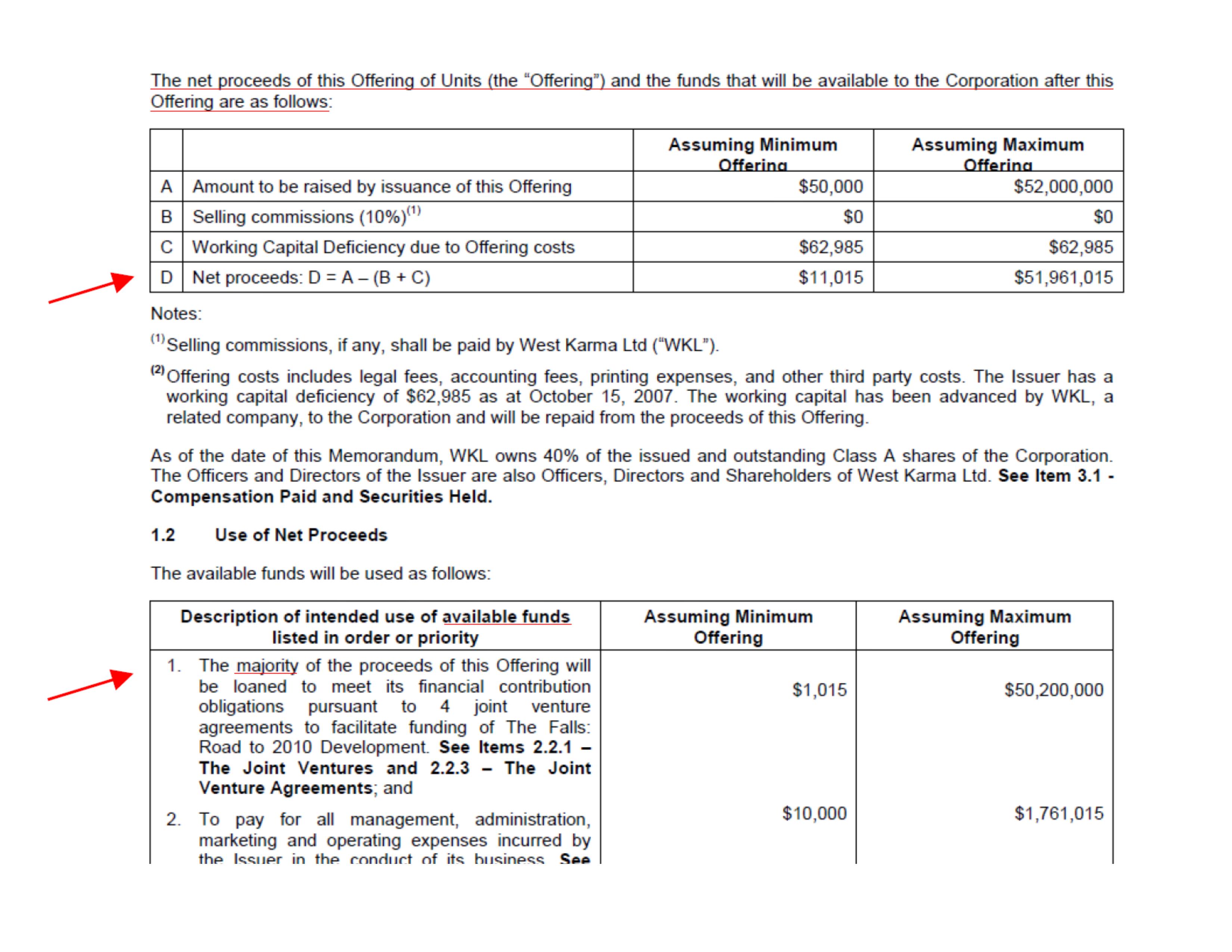 Continue reading DID STAFF RESORT TO MANIPULATING EVIDENCE TO PROVE THEIR THEORIES?