On May 11, 2016, we sent a letter to BCSC Chair BRENDA LEONG and requested she provide (to us) any correspondence between her Staff Litigators (C. Paige Leggat and Olubode Fagbamiye) and the Executive Director ( Paul Bourque ) regarding the Settlement Offer we were trying to bring forward that would possibly have brought funds back to the former investors in FCC and DCF.
As you see in this letter FOI Request #1617-0005 – Reply from BCSC – June 16, 2016.pub , Ms. Leong indicates there are no records matching my request.   We don't even want to begin to understand why there would be NO correspondence between lawyers/clients when millions of dollars could have been at stake for the investors – how is this even possible??
Not having internal correspondence between relevant parties (considering what was at stake for the former investors) reeks of unprofessionalism by Staff and certainly does not give any confidence they truly had the best interest of the investors during all relevant times.  
That being said, Leong is either lying or (for whatever reason) there truly are NO records of correspondence between her star lawyers and their higher ups.   Either way, this translates into a huge problem for the BCSC.    Here's why….
Assuming she is not lying, as per the Code of Ethic's on the  Law Society of British Columbia's website , a lawyer must present ANY settlement offer it is presented to their client to avoid hearing.  Staff DID NOT do this as they have admitted this in letters to the Respondents.   In a file of this magnitude, and with the numerous attempts by us to settle – there is not one internal document related to the settlement offer that was presented?   We truly find this hard to believe but if true – these are the people that are "protecting the capital markets in BC"???    Time for a WAKE UP CALL BRITISH COLUMBIA!!
And if she is lying then this becomes a bigger problem as she has been appointed to that position by elected government officials – more than likely Finance Minister Michael De jong or Premier Christy Clark.
In the first scenario above, we have the facts:
The Respondents submitted a Settlement Offer to the Commission on November 7, 2013 – Staff did not respond until December 30, 2013.
When  Staff did reply, they stated they had NOT taken the Settlement Offer to the Executive Director and would only do so IF we plead guilty to ALL allegations AND paid approximately $5.8 million in fines and disgorgement.
As of June 16, 2016, we now have it in writing that there in NO communications whatsoever between Staff and the Executive Director with respect to any discussion regarding the Settlement Offer.
As we were preparing this latest blog post – something remarkable just became VERY apparent….what is happening down at the BCSC???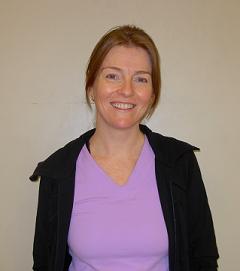 (Source: mypersonaltrainervancouver.com)
C.Paige Leggat – Staff Litigator                                                                              RESIGNED OR TERMINATED IN 2014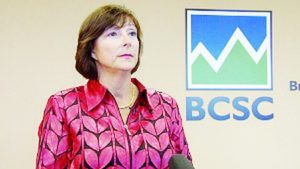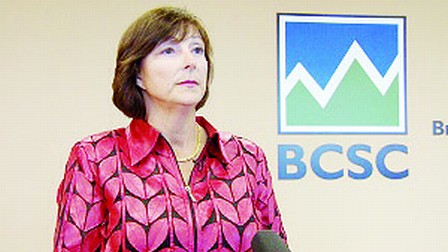 (Source: mingpaocanada.com)
Teresa Mitchell-Banks  – Director of Enforcement                                          RESIGNED OR TERMINATED IN 2015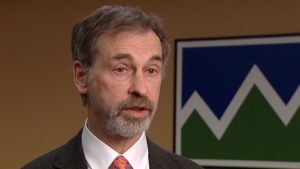 (Source: cbc.ca)
Paul C. Bourque –  Executive Director                                                                  RESIGNED IN 2016
These are the 3 major parties that would have been responsible for negotiating, accepting or denying the settlement agreement WITH the investor in mind.
PLEASE….FORMER INVESTORS IN FCC AND DCF – HELP US GET TO THE BOTTOM OF THIS.   AGAIN, THIS SETTLEMENT OFFER WAS NOT EVEN PRESENTED TO THE ONLY PERSON THAT COULD HAVE ACCEPTED IT ON YOUR BEHALF!      
******CONTACT THE BCSC AND FIND OUT WHY!******
604-899-5600 or email them at: inquiries@bcsc.bc.ca 
IF THEY DON'T ANSWER YOU, GO ABOVE THEIR HEADS AND CONTACT YOUR LOCAL MLA OR OTHER GOVERNMENT OFFICIAL!  ITS VITAL!