TO:  ALL STAFF AT THE BCSC
On May 18, 2016, and every day since that we have written on this blog, we have challenged you to answer simple questions regarding the matter we had before the BCSC.   To date, NOT one of you have bothered to reply, or even defend our allegations against the BCSC Staff.   For that, one could say you are very spineless and act without merit and we think you should all be ashamed of yourselves.
The BCSC appears to have two sets of rules and will only reply to something that supports their set agenda.   In addition, it appears they have the newspaper reporters in their pockets because not one of the slimy writers will write a story against the "government machine" in fear of wrinkling the wrong feathers.  They had NO problem reporting on day 1 of our hearing when the case was presented by the BCSC, reported a very biased one-sided story and did not cover the balance of the hearing when we presented our case and had 94% of the allegations (dollar amount) thrown out by the Panel.   
To ANYONE who doubts what is being said in this blog and that we are not telling the truth, we say this….
"Why isn't one of the most powerful government agencies in BC, with unlimited funds to fight legal battles, suing us for defamation?  After sending out letters from your lawyer to Peter Harris and Christopher Burke – Why are you not suing them for defamation after threatening to do so?"    
In our opinion, there are 2 reasons for them cowering up and putting their heads in the sand:
1.  They are not able to sue for Libel/Defamation because we are not saying anything that is not true.  Our blog posts contain facts and have not exaggerated the events or allegations made against their Staff.  We have merely presented questions to the grossly incompetent BCSC Chair Brenda Leong and the person who appointed her, Premier Christy Clark.  Neither of these women will respond to our repeated request.  Items like BCSC staff manipulating evidence, not presenting the settlement offer, and the BCSC staff bringing assumptions into the hearing room ARE factually correct.  The have no reply because they have NO defense.     
2. Secondly, they do not want to argue against us, offer us another hearing, or answer our simple questions because they know the moment they do – they will be incriminating themselves and going down a road they definitely do not want to take.   THEY DO NOT WANT THE TRUTH TO COME OUT IN A REAL COURTROOM.   It would appear they don't want to step outside their domain and have a real judge (outside of their precious Kangaroo Court) telling the world what is happening within their walls.  They will not answer Former Investors questions as to why they did not accept the Settlement Offer because they know the former investors will NOT like their answers and more than likely sue them for acting in bad faith.  And don't forget (as posted earlier in this blog), we applied, through a Freedom of Information request, all correspondence from staff litigators to/from the Executive Director with respect to the Settlement Offer.    There was NOTHING – these bozo's (Staff Litigators Olubode Fagbamiye / C. Paige Leggat and Executive Director Paul Bourque) didn't even have a discussion with one another regarding the investors opportunity to recoup some (if not all) of their funds!   Incompetent!   
Now, we will issue you three FORMAL CHALLENGES:
CHALLENGE #1:   WE CHALLENGE YOU TO HAVE YOUR FLASHY LAWYERS  SEND US A LETTER DEMANDING WE SHUT DOWN OUR BLOG FOR BEING INACCURATE AND/OR SLANDEROUS;  
CHALLENGE #2:   WE CHALLENGE YOU TO SUE US FOR DEFAMATION/LIBEL IF FOR ONE MOMENT OUR ALLEGATION OF BCSC STAFF ACTING IN BAD FAITH (WHEN MANIPULATING EVIDENCE IN THE PROCEEDINGS AGAINST US) IS NOT TRUE;
CHALLENGE #3:   FINALLY, WE CHALLENGE YOU TO FORMALLY ADDRESS THE SETTLEMENT PROPOSAL (AS OUTLINED EARLIER IN THIS BLOG) THAT THE FCC AND DCF INVESTORS WOULD HAVE BENEFITED FROM. 
IF YOU IGNORE US OR DO NOT HAVE YOUR COUNCIL COMMENCE LEGAL PROCEEDINGS AGAINST US IN THE NEXT 14 DAYS – WE WILL ASSUME THE ALLEGATIONS WE HAVE MADE AGAINST YOU TO BE VALID AND TO BE NON-CONTESTED.  WE WILL PUBLISH YOUR RESPONSE (OR LACK OF) IN THIS BLOG 15 DAYS FROM NOW.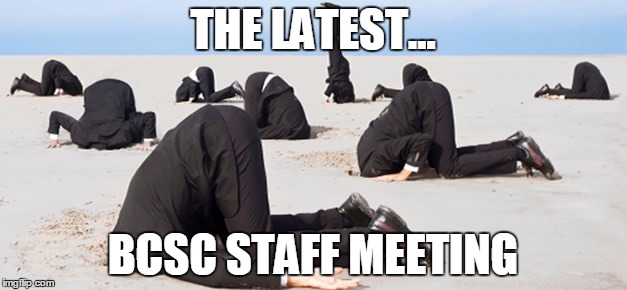 We are begging for you to finally act – it has been 266 days (and counting) since my blog started and you have all had your head in the sand.   It his time people hear the truth.   We want to go to court against you so we can start the process of people hearing the truth consisting a facts and not some slanderous, biased press release issued by your incompetent staff, followed up by being rail-roaded by your inept lawyers in the hearing itself, and then having employees that work in the same office as the litigators making a decision as some "independent" panel.    Don't forget, we have have a witness  (brought in to testify FOR the BCSC) agreeing with our side; and the Panel still found that Staff proved this allegation.   It is easy to conclude you people are all incompetent and possibly corrupt!
This is a telling time – the people are waking up and standing up to government agencies all over the World – specifically ones that appear to be corrupt!    The BCSC is an agency that desperately needs an overhaul.  It (like many of the agencies Clark's government has touched) appears to be tainted.
Eagerly awaiting your reply Brenda Leong!   When are you going to wake up from that deep slumber?   How do you justify taking that $500,000 per year in salary when you don't do your job?   And finally, how can you not support your shitty staff when people are accusing them of wrongdoing?   Spineless?  How do you think your staff truly feel about you abandoning them?   Word on the street is that many of your staff cannot stand you – and think you are in far over your head in the competence department!
We couldn't agree more….